The Point Gellibrand Pile Light and the game of Trugo, together for the first time! A 50-minute episode of Crawford Production's landmark TV series 'Homicide' from the 1970s was set on the Point Gellibrand Pile light and provides an opportunity for people to see the light in all its glory in beautiful black & white. On the same program, a 22-minute, VCA student short fiction film by David Pritchard 'The Don of Trugo' tells the story of the struggling Yarraville Trugo Club's search for a team in time for their grudge match against Newport. Trugo and the Pile Light showcase vastly different aspects of Hobsons Bay Heritage – a physical structure no longer in place and a unique sport which originated in the Newport Railway Workshops in the 1920s and is still played today. Screenings will take place in the Pirates Tavern at Seaworks, the Maritime Museum in Williamstown. Guest speakers on Trugo and the restoration of the 'Pile Light tower' which now resides at Seaworks. The WFS greatly appreciates the support and cooperation of Crawford Productions in allowing the screening of Episode #245 of Homicide 'Peter's Party'.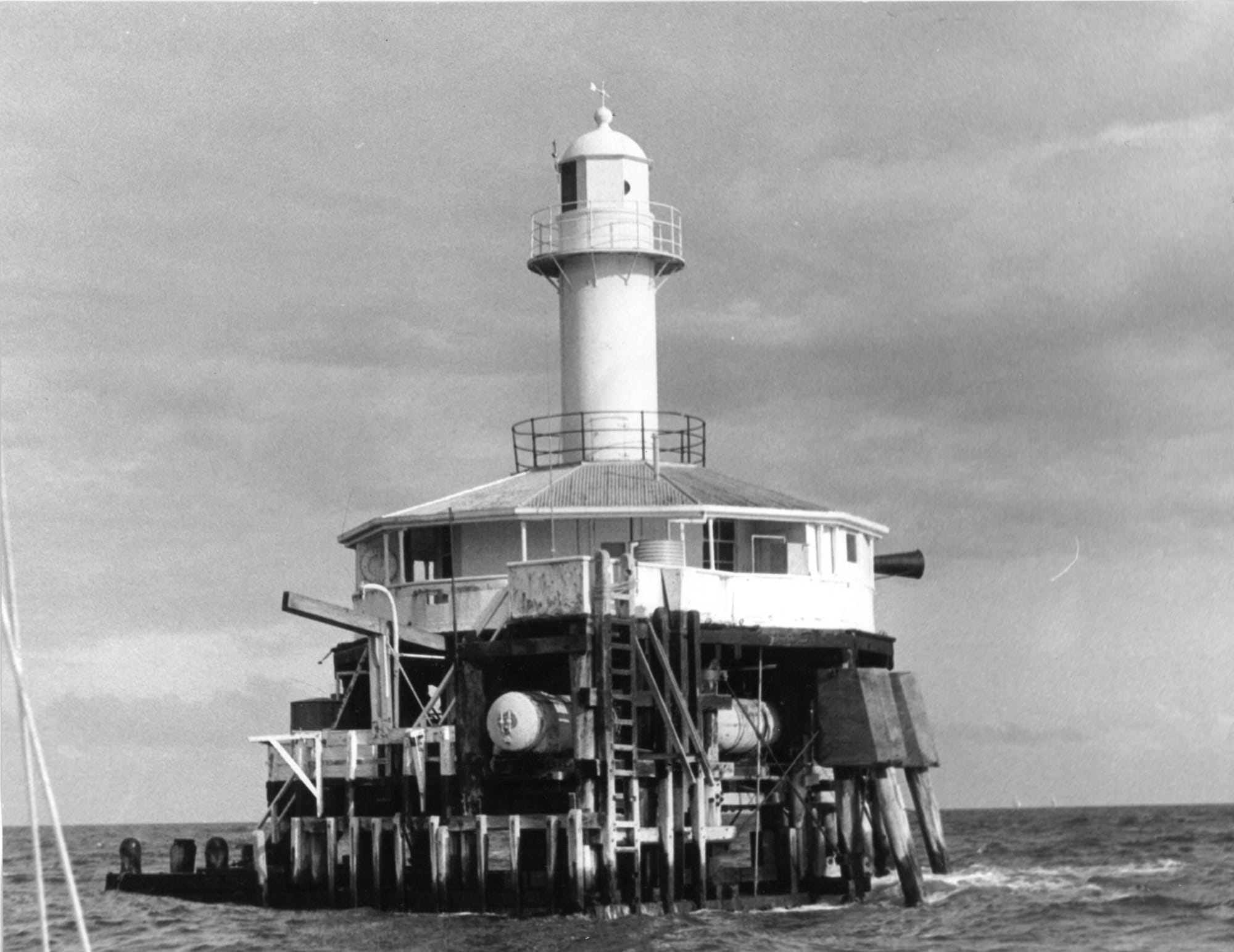 The Pile Light as it was just off Point Gellibrand near the Williamstown Football Ground.
HHB2023 - Homicide & Trugo Flyer.